Data Protection Act (DPA)1998
The UK has more CCTV cameras per person than anywhere else in the world and the use of CCTV raises data protection and wider privacy concerns. It can be used in intrusive ways to put ordinary individuals under surveillance as they go about their everyday lives. Because of this, it's an area in which we've always taken a great deal of interest. The Information Commissioner's Office have issued guidance to help organisations who use CCTV to comply with the Data Protection Act 1998 and to help them inspire public confidence that they are using CCTV responsibly.
The role of DPA is to ensure that all personal data is used in a professional and responsible manner, and to eliminate the usage of any data for voyeuristic or entertainment purposes. CCTV images are classified as 'data' by the DPA. This means that the Act is applicable to CCTV security systems.
All CCTV systems users must be trained and 'Code of Practice & Operating Procedure' must be produced and circulated. Security guidelines have to be followed when storing all recording devices and recorded media. Recording devices have to regularly checked and serviced, and to have a maintenance log book. As Police might require the CCTV images for evidential purposes, the recordings should be clear, with correct information about date and time.
The current transition from Tape Based Recording to Digital Recording Systems has made it easier for users to comply with the DPA and limit the access to the video footage to authorised operators only, a copy of the code of practice is available by clicking below
Disability Discrimination Act
As updated on 1st October 2004, has a direct affect on every business, employer and service provider in the country.
The DDA has been designed to give disabled people new rights in employment, and access to goods, facilities and services.
The Act applies to:
· All organisations that provide goods, facilities or services to the public

· Whether paid or for free

· Irrespective of the size of premises or number of employees
Since 1st October 2004 all employers have certain duties to ensure that disabled people are not discriminated against. One of the duties is to ensure that disabled people are not treated less favourably than others for any reason relating to their disability unless this can be justified.
Service providers are required to make various alterations to enable disabled people to access and use services as easily as everyone else. Such alterations could be:
· Improvements to the physical structure of buildings

· Adapting interiors

· Removing physical barriers

· Providing an alternative easily accessible service
The law applies, to all service providers.
Individuals can now take legal steps against organisations that discriminate. Additionally, the Disability Rights Commission itself may choose to take legal action in extreme cases of discrimination.
We can offer you solutions that are designed to address requirements of the DDA whilst not compromising the effectiveness of your fire and security systems.
Access Control Systems
Different kinds of access control system will impact upon disabled people in different ways. Securemarques can offer a range of access control systems that comply with the DDA, friendly egress devices, and power operated (automatic) doors.
Public Address/Voice Alarm Systems and Disabled refuge alarm systems
PA/VA systems enable audible communication of instruction in the even of emergency. While disabled refuge alarm systems are designed for use in allocated 'safe areas' and can be used for communication when assistance is required.
Induction Loop
Induction loops are designed to help people who have hearing difficulties.
BS EN 50132-7:1996 European Standard for CCTV Systems
The purpose of this standard is to provide guidance to ensure that closed circuit television (CCTV) systems, functions and their performances are fully met.
This standard will prove useful to those responsible for establishing operational requirements, writing specifications, selecting, installing, commissioning, using and maintaining a CCTV System.
Closed circuit television, in its simplest form, is a means of providing images from a television camera for viewing on a monitor via a private transmission system. There is no theoretical limit to the number of cameras and monitors which may be used in CCTV surveillance installation but in practice this will be limited by the efficient combination of control and display equipment and the operator's ability to manage the system.
The successful operation of a CCTV system requires the active co-operation of the user in carrying out the recommended procedures.
This standard gives recommendations for the selection, planning and installation of close circuit television systems comprising of camera (s) with monitor (s) and/or video recorder (s), switching, control and ancillary equipment for use in security applications.
The objectives of this standard are:
a) To provide a framework to assist customers, installers and users in establishing their requirements;
b) To assist specifiers and users in determining the appropriate equipment required for a given application;
c) To provide means of evaluating objectively the performance of an installed system.
Code of Practice NCP 104 (Design, Installation and Maintenance of CCTV Systems)
Although we at Maybank Security are not yet an NSI approved installer we do however comply with the above code of practice and have done for many years, it runs closely and complements EN 50132-7:1996 detailed above.
This code of practice aims to assist specifiers, installers, users, insurance companies and police in selecting the level of CCTV equipment best suited to a particular application and to provide minimum requirements for the design, installation and maintenance of CCTV systems and is regarded as provisional pending publication of all parts of European Standard EN 50132.
BS 8418:2003 Code of Practice for the installation and remote monitoring of detector activated CCTV Systems
Only systems that are installed to BS 8418 can qualify for a Unique Reference Number (URN) which is issued by the local police authority to guarantee police response.
We observe all aspects of Health and Safety when designing the system layout, e.g. emergency exits and fire regulations and together with the following CCTV system design considerations
We design the system specification to address the perceived risks, understand overall our customers' needs.
We select products that meet the system features that our customer has requested.
We ensure that all components of the system comply with the relevant national standards.
Detector positioning and configuration (general)
Our detectors are installed to BS 7992, BS 4737 or BS EN 50131-1, and should only trigger on areas within the field of view of a camera and the area of activation should be confined to within the view of the specified camer. We ensure detectors do not overspill outside the site boundaries e.g. onto public paths or roadways.
Camera positioning and configuration (general)
Fixed cameras are the recommended option for vulnerable areas (e.g. the entry/exit route) or a PTZ camera with its park position viewing the vulnerable area. Cameras should not face directly into sun or light. However, there should be sufficient light (night and day)to illuminate the cameras' fields of view. As a general rule, cameras should not overlook public areas.
Audio challenge (general)
An audio challenge facility is recommended. Care should be taken to avoid noise pollution beyond the site boundary, the audio challenge should be audible in all areas of detection.
CCTV system performance and integrity (general)
We provide sufficient training to enable our customers to use the CCTV system effectively in order to achieve the desired level of security.
Commissioning (general)
The following tests are carried out by our installing engineer, in conjunction with the user and the remote monitoring centre.
Appropriate testing of detectors, cameras and fields of view (day and night)
The accuracy of recorded data, notably labels used to describe the CCTV system
Reference images to be taken to compare against live operation (day and night)
Soak test the installed system for 7 days and carry out any corrective action before live alarms are transmitted
Acceptance certificate to be issued by the remote monitoring centre at commencement of monitoring
Provide the owner with a detailed system specification incorporating equipment inventory
Setting/Unsetting procedures
A setting/unsetting device will be installed and we ensure that the owner's attention is drawn to their responsibilities. We also provide a monitoring action agreement for the owner as to the agreed course of action to an activation.
Maintenance
We will Inform the user of any inspection and servicing routines essential to maintain the serviceability of the CCTV system and assist our customer to formulate a satisfactory maintenance agreement.
CCTV Camera Image Quality Rotakin Standard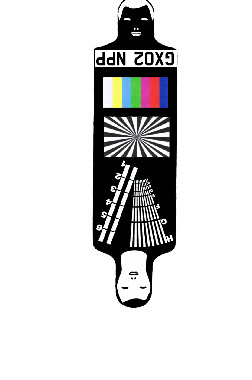 Our camera image quality is measured against the Rotakin® standard. The Rotakin® target was developed by HOSDB (Home Office Scientific Development Branch) as a means of auditing the efficiency of a CCTV system. It consists of a human silhouette target 1.6m in height. When the target fills the screen vertically it is said to be 100%R.
There are four image standards: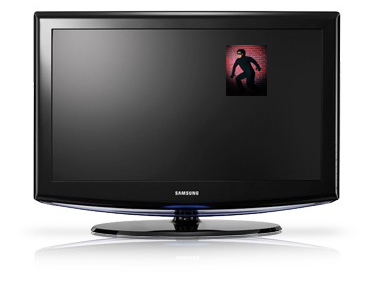 Monitor - Not Less than 5%R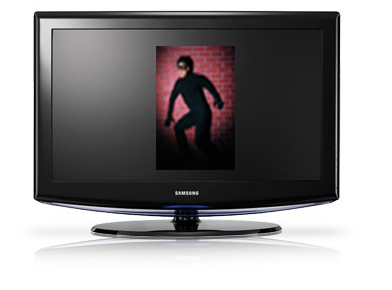 Detect - Not Less than 10%R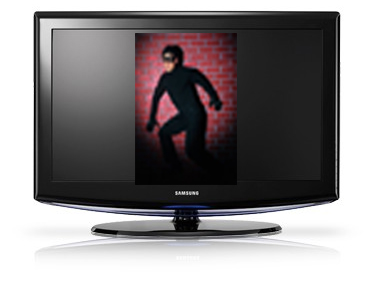 Recognition - Not Less than 50%R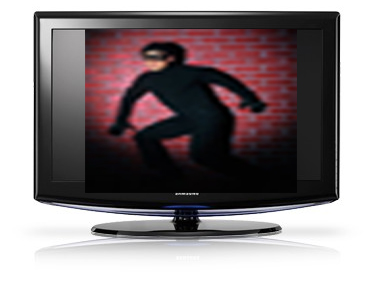 Identification - Not Less than 120%R
The quantity and location of cameras will be site specific. They must meet the requirements identified within the O.R. (Operational Requirement) procedure.
All cameras must produce colour images to enable accurate identification of offenders.
All external public access doors must be fitted with cameras which enable clear, unobstructed images of all persons entering/exiting the premises. Where practicable, these cameras should be mounted internally. Such cameras must be mounted at a suitable height - looking towards, rather than down at the doorway. These cameras must be capable of producing HOSDB Identification standard images (a minimum of 450TVL resolution and 120% Rotakin® screen target height) at the monitor.
All internal cameras must be capable of producing HOSDB Recognition standard images (a minimum of 450TVL resolution and 50% Rotakin® screen target height) at the monitor.
CCTV Cameras are susceptible to interference and vandalism. Cameras should be fitted with robust anti-tamper housings to prevent such actions.
All cameras must be a minimum standard of 450 TVL. They must have back light compensation, direct drive or amplification capability, and a sensitivity of a minimum of 1 lux.