Health and Safety
The implementation of the Construction (Design and Management) Regulations 2007 (CDM) means Principal Contractors now need to ensure they only employ Competent Contractors.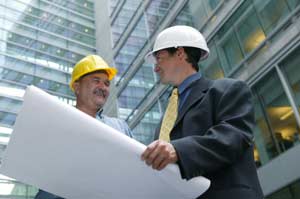 As a Principal Contractor ourselves, we take our responsibilities very seriously and will vet and regularly review all subcontractors to guarantee they reach the required standards of competence.
Additionally we believe communication is critical to a safe working environment and therefore ensure all visits are accompanied with a site inspection report provided to both clients and subcontractors.
Health and Safety Statement of Intent
Maybank Security considers that health and safety rates equal to all other business functions and will attach equal importance to achieving health and safety targets;
Maybank Security will devote the necessary resources in the form of finance, equipment, personnel and time to ensure the health and safety of its staff, contractors and visitors. The assistance of expert help will be sought where the necessary skills are not available within the Company;
The Company believes in constantly improving health and safety standards and performance. It will, to this end, endeavour to ensure that all relevant Statutes, Regulations and Approved Codes of Practice are complied with. The minimum standards that will be adopted by the company are those required by law, although the company will seek to exceed these where reasonably practicable;
Maybank Security recognises that safety is the responsibility of everyone within the organisation and is not just a function of management. Employees will have specific responsibilities to take reasonable care of themselves and others who could be affected by their activities and to co-operate with management in achieving the standards required;
The Company will ensure that health and safety is fully integrated into the management and decision-making processes within the organisation;
This statement describes the general standards of how the Company intends to meet the requirements of health and safety legislation and provide a healthy and safe working environment for its employees and all those involved in its operations and business activities.